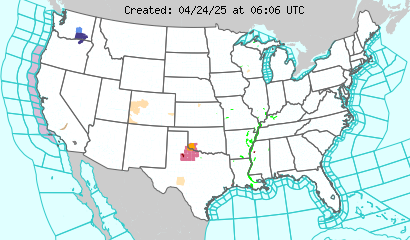 The latest winter storm warnings and watches led me to thinking about business continuity. Do our clients/audiences have continuity plans at their places of work and emergency plans for their families? What about us? Do our Extension offices have current emergency operations and continuity plans?
Some EDEN member institutions have implemented continuity plans at both the state and county level. If yours is not one of them, consider this. Ohio Point of Contact Dee Jepsen , Aletha Reshan and Kathy Henwood produced a comprehensive Business Continuity Planning curriculum in 2009. It was "designed to enhance the emergency preparedness needs of Cooperative Extension Services (CES) and their clientele."  The curriculum, according to the authors, can be utilized as a framework for developing CES continuity plans.
A second valuable resource is the Ready Business course. This course is designed for Extension educators and others to teach small- and medium-sized business owners and managers how to prepare for disasters. At the end of the training, participants walk away knowing their disaster risks and a beginning disaster plan tailored to their situations. Contact Rick Atterberry or Becky Koch if you have questions about the course.
Winter storms can interrupt our work, but we can make sure the return is a smooth one. Up-to-date continuity plans facilitate that return. Does your office have a plan in place? 
Read the IDISASTER 2.0 January 10 blog post, for ideas on incorporating social media into your plan.
Regards, Virginia Morgan, EDEN Chair