From NOAA/National Weather Service Climate Prediction Center outlook  maps of lagged soil moisture for next couple months.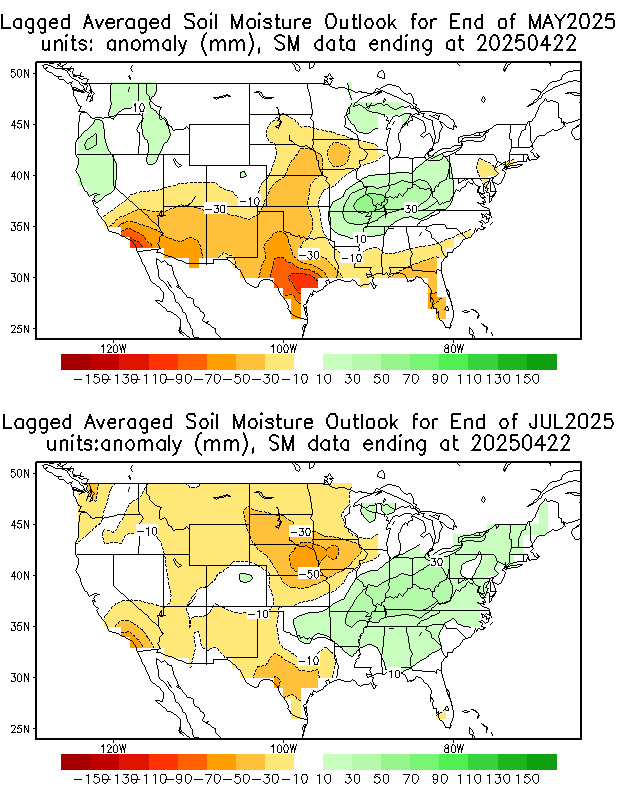 Kim Cassel
The National Disaster Recovery Framework (NDRF)  and Drought Response Across Agencies and Organizations Webinar
Friday, February 1, 2013 at 1 PM Eastern
The  National Voluntary Organizations Active in Disaster (VOAD) and the Extension Disaster Education Network (EDEN) offer a chance to take a closer look at how the National Disaster Recovery Framework was used to respond to the drought of 2012 and how it continues to be applied in 2013. This Webinar was requested by members of the  National VOAD  Drought Task Force and the EDEN Drought National Extension Issues Leadership Team. The Webinar is open to anyone, but may be of special interest to VOAD and EDEN members, and federal, state and local agencies involved in drought response.
Introductions:  Steve Cain
Colleen Callahan: USDA's perspective on NDRF and drought
Ryan Velasco, FEMA's perspective on NDRF and drought **
Arlan Juhl,  State of Illinois's Drought Task Force and cross agency cooperation,
About the speakers:
Colleen Callahan is the Federal Disaster Recovery Coordinator at USDA
Ryan Velasco is Emergency Management Specialist, FEMA
Arlan Juhl is Director of the Illinois Department of Natural Resources
Steve Cain is the EDEN Homeland Security Project Director and National VOAD drought Task Force Chair.
** Because Ryan is subject to Hurricane Sandy deployment, there may be a substitution.
The link for the webinar is —  https://gomeet.itap.purdue.edu/EDENDrought
Kim, Chair Drought NEIL